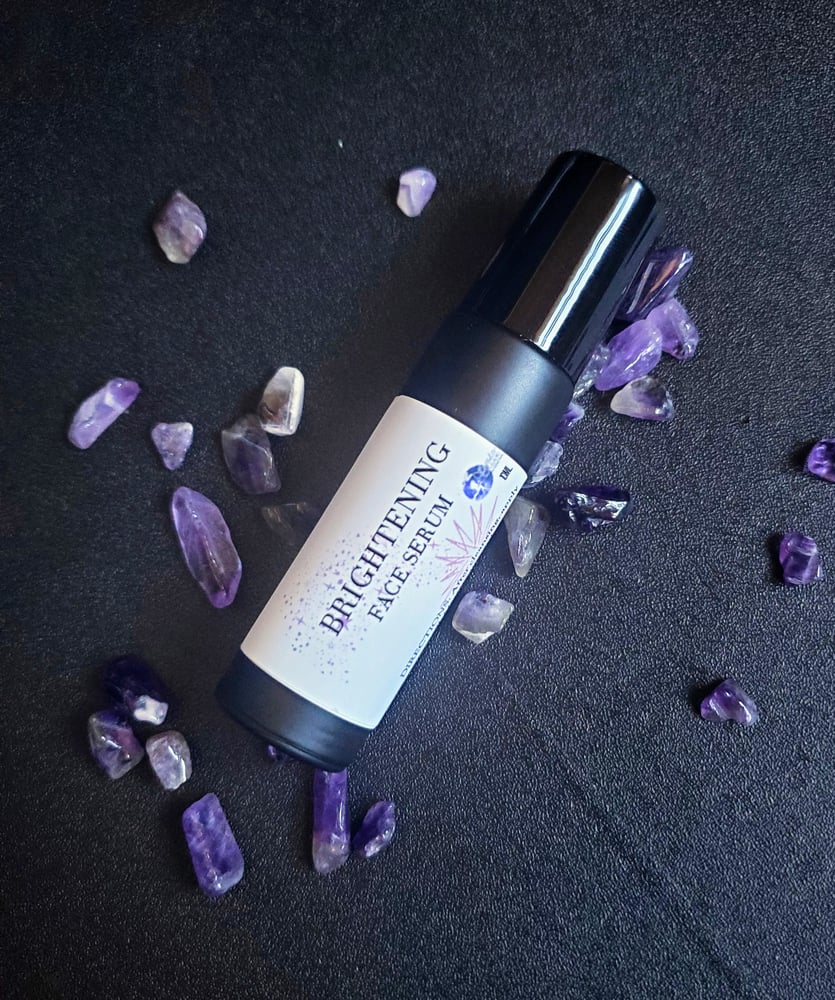 GLOW...
This brightening skin serum can help even out discoloration as well as nourishing and moisturizing the skin. The Bergamot essential oil is incredible for brightening the skin as well. This can be used on the face or other areas of skin that need brightening.
ACTIVE INGREDIENTS:
::TURMERIC:: Has a powerful antioxidant and anti-inflammatory called curcumin, benefits for skin include brightening, improved skin complexion, and it rejuvenates dull-looking skin.
::STRAWBERRY:: Contains a vitamin known as sodium ascorbyl phosphate (SAP) that known to brighten skin.
::GINGER ROOT:: It contains around 40 antioxidant properties that prevent free radical with toning properties, it can reduce the appearance of hypopigmented scars.
::GRAPEFRUIT PEEL:: High in antioxidants with Vitamin C, which have been shown to help prevent sun damage, increase collagen production, brightening agent, and most importantly, improves overall skin tone.
DIRECTIONS: After cleansing, apply oil. Massage upward. Works great as an overnight treatment.
INGREDIENTS: Organic Golden Jojoba Oil, Pure Camellia Seed Oil, Turmeric Extract, Strawberry Extract, Organic Chamomile Flowers, Pure Lemon Extract, Ginger Root, Grapefruit Peel Extract, Pure Bergamot Essential Oil.
DISCLAIMER: I make no claims to treat or cure any diseases. Please check ingredients for any possible allergens. If a reaction occurs, discontinue use and contact a physician.