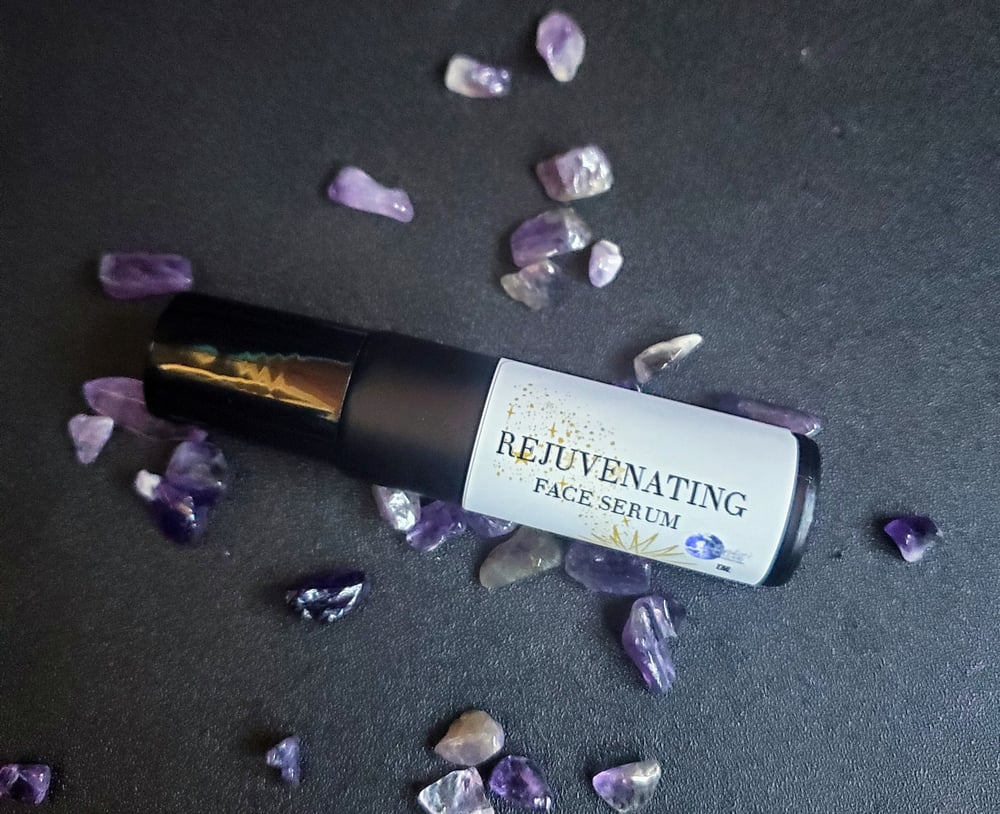 This excellent, effective night face serum, helps tone, hydrate, soften, and revitalize your face. My formula sinks in quickly without leaving behind a greasy residue. This is a superb nighttime treatment or it can be used whenever your skin needs extra nourishment and moisture. You'll notice an immediate improvement in your skin tone and a smoother appearance. This miracle elixir is great for all skin types.
This formula is infused with dried organic herbs that were chosen for their ability to heal, smooth the texture of your skin, help lighten dark spots, and naturally exfoliate dead skin cells helping to brighten your complexion.
This face serum is jammed packed with vitamin C, E, K, Antioxidants, nutrients, Omega 3's!!
This Serum comes in a roll-on vial to reduce germ transfer. Shake before use.
DIRECTIONS: Apply oil after cleansing face. Gently massage into face, moving upward and back. Never down.
INGREDIENTS: Moringa*, Hibiscus*, Roses*, Dried Lemon Peels*, Marshmallow Root*, Oolong Tea*, Calendula*, Comfrey*, Plantain*, Yarrow*, Lavender*, Pure Honey, Chamomile*, Rosehip Extract*, Watermelon Seed Extract*, Neem Extract*, Silk Peptide, Chia Seed Extract*, Bamboo Extract*, Cucumber Extract, all naturally infused in Pure Sunflower Oil, Camellia Seed Oil, Golden Jojoba Oil*, Vitamin E Oil*, Meadowfoam Oil*, Carrot Seed Oil*, Argan Oil*, Frankincense Oil*, Geranium Oil* *Certified Pure and/or Organic
DISCLAIMER: I make no claims to treat or cure any diseases. Please check ingredients for any possible allergens. If a reaction occurs, discontinue use and contact a physician. Every product listed has been personally tested by myself or family members.